Charta Software is a young and ambitious software company based in Rotterdam, The Netherlands. Since 2006 our company specializes in developing tailor-made high quality software.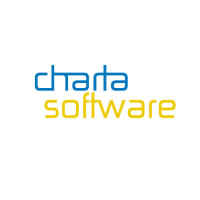 Charta Software B.V.
Charta Software develops tailor-made high quality software combined with professional hosting, maintenance and support. We build custom software to enable a competitive edge for our clients.
With expert knowledge of mathematical techniques and computer science innovations and quick adaptation to domain specific (maritime, logistics, resource planning, finance, marketing, medical) issues, Charta Software proves to be a strong and reliable software partner in new and challenging development trajectories. Applications therefore typically solve difficult mathematical problems and make strong use of visualizations to structure and understand the results.
Web, server and desktop applications are built upon the Charta Software platform (code library) that enables a user-interface with standard components for data management, analysis, visualization and optimization. The standard components are seamlessly combined and extended with custom expert functionality to create that desired unique selling point. By continually extending and maintaining our platform we ensure optimal synergy among our projects.
Contact us >>